After several years of frustration with my previous Hosting Service (Verio.com) I finally reached the last straw last weekend when I could not find a way to backup my website using Verio's latests control panel.  Thinking that I must be overlooking the option in their sparse control panel,  I contacted their Technical Support to have them point me to the backup option; which is listed in the help file for their control panel.  The technical support person did not know the options on their control panel so I was put on hold while he researched the problem.  After about 5 minutes he came back and told me they do not provide a site backup option.  I was told the only way I could backup my website would be to use FTP to download the entire site file-by-file.  I realized then they are still living in the twentieth century.  I had no choice but to use ftp to download the entire site file-by-file. Using my my Hughesnet connection this took several attempts and over 4 hours to complete!!!
I have now migrated the site to a new host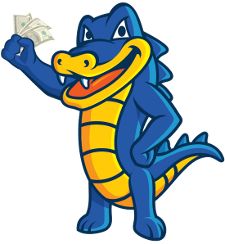 ing service–HostGator.com.  So far they have been fantastic.  The first thing that I discovered while migrating the WordPress database was that Verio was using a very old version of MySQL.  When I tried to import the database which I had downloaded from the Verio website, the newer version of MySQL on the HostGator server coughed up a big hairball.  After about 10 minutes on the phone with a very knowledgable HostGator technician, he pointed out that one of the MySQL keywords used in the SQL dump had been depricated in newer versions of MySQL.  After I fired up my editor and did a search and replace of the obsolete keyword the database imported with no problems.
Thirty minutes later I had a development version of the website running on the HostGator server; which by the way is wind powered.  Bravo HostGator!!
If you are reading this post you are accessing our site from the new server.
Fred